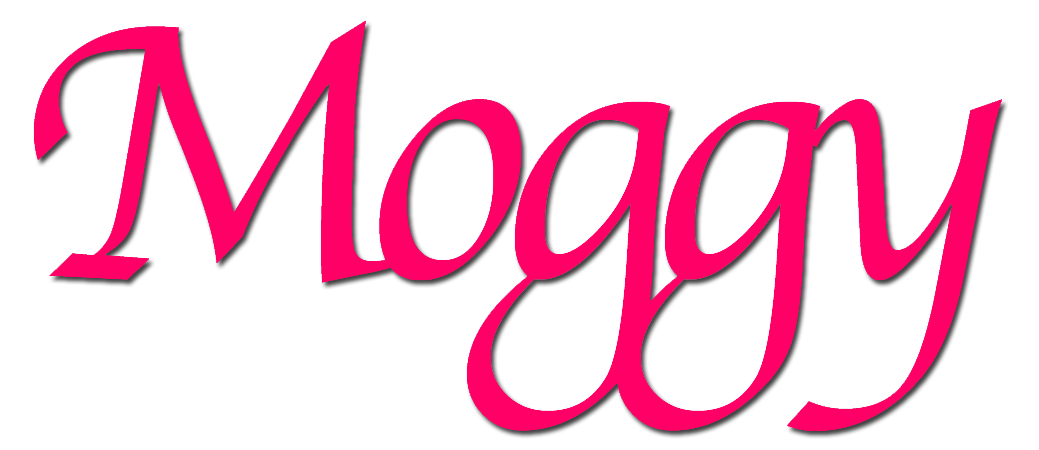 ---
South Fork Weddings
Web Development
South Fork Weddings needed a revamp to match the design direction of its partner site, North Fork Weddings.

The design allows for easy updating as well as room for ad space on the right and bottom of the page. There is both a general navigation on the top as well as a more in depth navigation on the left side. This gives the user an easier time of navigating through the large amount of content on the site.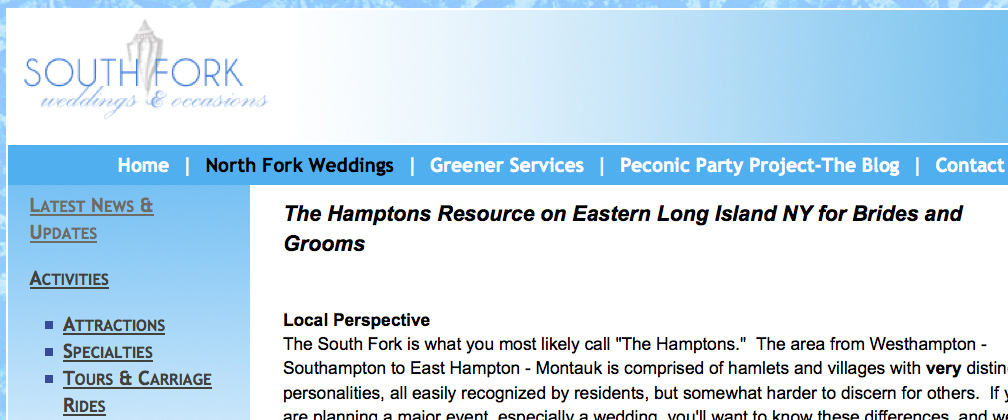 – Beachy design with top and side navigation.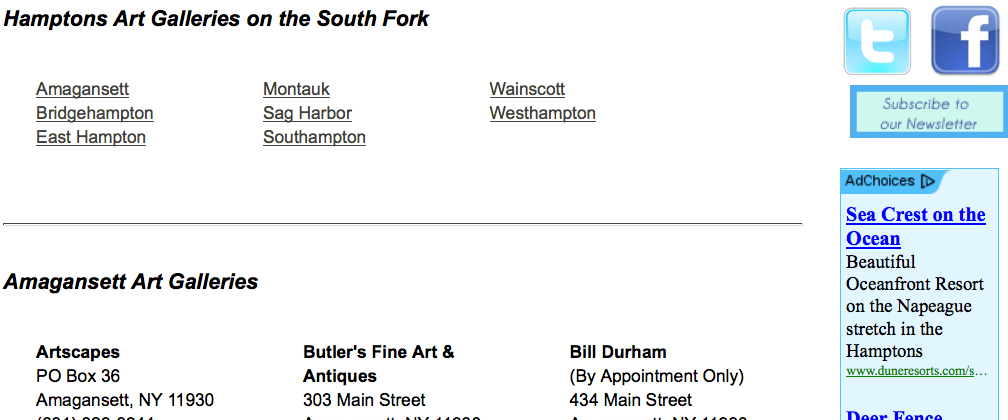 – Large content pages with anchors to organize content. Advertising space on left with social media and subscription.
---